About Us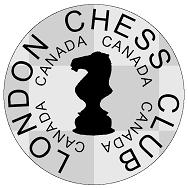 London Chess Club Google Map
Kiwanis Seniors' Community Centre, 78 Riverside Drive
Thursdays, 6:30pm – 9:30pm, First visit is FREE
Contact us at LondonChessClubCanada@gmail.com
Introduction
Annual Membership Fees
Rules and Bylaws
Children
Parking
Chess Sets and Clocks
Chess Lessons
Tournaments
London Region Satellite Clubs
Schedule of Activities
Chess Ratings
Leave a comment or question
Annual General Meeting
Executive Committee
Championship Tournament History
Introduction
The London Chess Club is dedicated to players of all ages and of all levels from beginner to master.
We hold regular, active, and blitz tournaments on-site.
Get to know the chess community via a modern friendly environment.
Club members do lectures and simuls.
Interested? Come check us out. First visit is free.
Annual Membership Fees
Regular $40 per calendar year (Jan 1 – Dec 31)
Ask about family discount.
(Fees are higher due to large increase in operating costs.)
Rules and Bylaws
See menu at top of page: Categories > Rules and Bylaws
Children
Children must be attended by a parent or adult guardian at all times.
Parents and guardians are responsible for the actions of their children.
While the London Chess Club attempts to provide a safe and freindly environment for everyone, the London Chess Club is not responsible for their safety.
–
Children are encouraged to participate with adults to accelerate learning.
There is no dedicated children's section.
There are one or more tournaments for children each year.
Go To Top
Parking
Metered parking is now being enforced.
Ask about a parking pass, or pay as you park.
Chess Sets and Clocks
See 'Chess Supplies' and 'Resources' in menu at top of page.
Chess Lessons
Members give lectures on openings, middle game, etc.
See 'Lessons' in menu at top of page for private paid chess lessons.
Tournaments
Tournaments are held throughout the year including annual championship tournaments.
A small entry fee is required for most of them.
See 'Tournament Basics' in menu at top of page.
Some tournaments may require a Chess Federation of Canada membership. Go to chess.ca
London Region Satellite Clubs
See 'Satelite Clubs' in menu at top of page for other clubs in or near London.
Schedule of Activities
See 'Schedule' in menu at top of page.
Chess Ratings
We have an in-house rating system.
See 'Ratings' in menu at top of page.
The CFC provides a national rating service; go to chess.ca
Annual General Meeting
Typically in December — see 'Schedule' at top of page.
Voice your opinion!
Elect next year's executive committee.
Executive Committee
President : Steve Demmery
Vice President : Don Armstrong
Treasurer : Jim Kearley
Ratings Auditor : Gerry Litchfield
Member at Large : Edgar Zapata
Member at Large : Dave Jackson
Championship Tournament History
See 'Categories' in menu at top of page, then 'History'
---